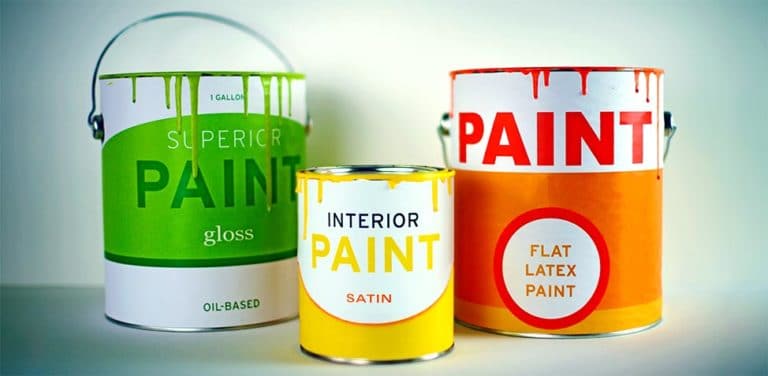 Color isn't the only factor to consider when planning your next paint project. The finish you choose will impact how well your project will look and how easy it will be to clean. Paint finishes, commonly referred to as sheens, are available in a variety of styles. Knowing the different qualities of the sheens is an important part of planning your project. Here are the options from least shiny to most shiny:
Flat:  This finish has the least amount of shine when compared to other finishes. That means that while they can help mask flaws in uneven surfaces, they can scuff easily. An ideal place for a flat paint finish is on ceilings, where less reflection is a plus; however, this finish can also enhance the richness of deeper colors when used on walls.
Eggshell:  While this finish can vary depending on the manufacturer, it is a bit more reflective than a flat finish. It is a very popular finish that works well on surfaces that are in good condition. It is a very balanced finish – not too shiny, not too dull – and it is easier to clean than a flat finish paint.
Satin:  Satin finishes work well as accents on molding profiles, or window and door frames. They are highly resistant to fingerprints, scuffs, and stains. A satin finish can work well in kitchens and bathrooms because of how easy it is to clean; however, it is generally regarded as too glossy for other interior walls.
Semi-gloss:  This finish can work well on most trims, and presents a shiny finish without looking wet. It is recommended for projects like banisters, doors, and trim – anything that is likely to being touched or subject to finger prints and grime; it offers good protection with a high level of resistance to smudges. Typically, with midluster finishes such as this, it all comes down to personal preferences and the surface you plan on painting.
Gloss:  By far the shiniest finish available. Gloss (or high-gloss) finishes tend to dry into a hard, almost glasslike sheen. These finishes reflect light, making them great for wood panel interior doors, or wood furniture. It works particularly well for revitalizing old wood pieces.
No matter which paint finish you choose, when your project is done, please make sure to dispose of your leftover paint properly. PaintCare offers easy ways to reuse, recycle or dispose of paint in your community. Be sure to "like" PaintCare on Facebook or follow #recycleyourpaint. PaintCare – Buy Right. Use it Up. Recycle the Rest.