Can a charity really use your paint? Your leftovers could be a blessing – or they could be a burden, depending on what a charity or local group needs or is able to accept. Calling ahead and making sure that a small local charity can use your paint is the best way to make sure you are actually being helpful. Paint is considered a hazardous substance and has specific disposal rules, so you'll only be helping the organization if it can truly use the paint you no longer need. While every area is different, the following rules apply when you want to donate leftover household paint: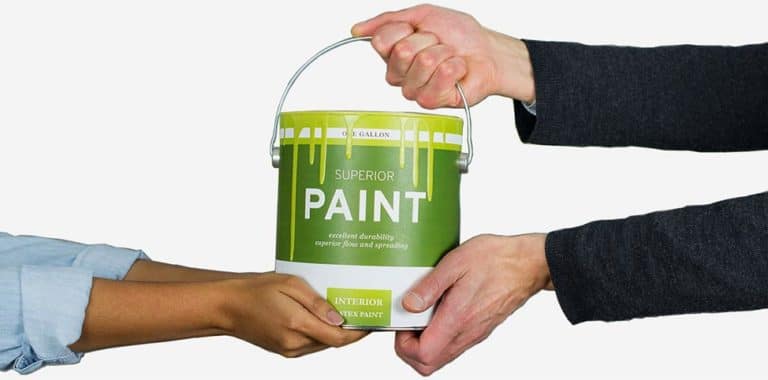 Groups that may be able to use your paint:

Your local scouting troop

or kids' community organization may be looking for craft supplies, including paint. These groups often operate on very limited budgets and are grateful for project-specific donations.

Organizations that are currently remodeling

a location may have a use for building supplies, including paint. From the local animal shelter to churches and ministries, you may have a facility in your own community that can use your extra paint.

Organizations that create or restore housing for people in need

, including Habitat for Humanity, can often use your leftover paint in their stores or for projects.

Groups that can't or won't accept leftover paint:

Many charitable organizations, including Goodwill and the Salvation Army, can't accept donations of house paint. Since paint is considered a chemical or hazardous substance, the charity won't be able to sell it – and may even be forced to pay to deal with disposing of it.
For more ideas about giving paint away, visit https://www.paintcare.org/paint-smarter/#/give-it-away. And if you are in doubt about what to do with your leftover paint but want to do the right thing, visit https://www.paintcare.org/drop-off-locations/ to find a drop-off site near you. Be sure to "like" PaintCare on Facebook or follow #recycleyourpaint. PaintCare – Buy Right. Use it Up. Recycle the Rest.