PaintCare has set up locations all over Oregon where households and businesses can recycle unwanted house paint, stain, and varnish without charge. Nearly all Oregonians are within 15 miles of a paint drop-off site, and most locations are paint and hardware stores that volunteer to take back paint during regular business hours. 
Read on to learn how paint recycling in Oregon works!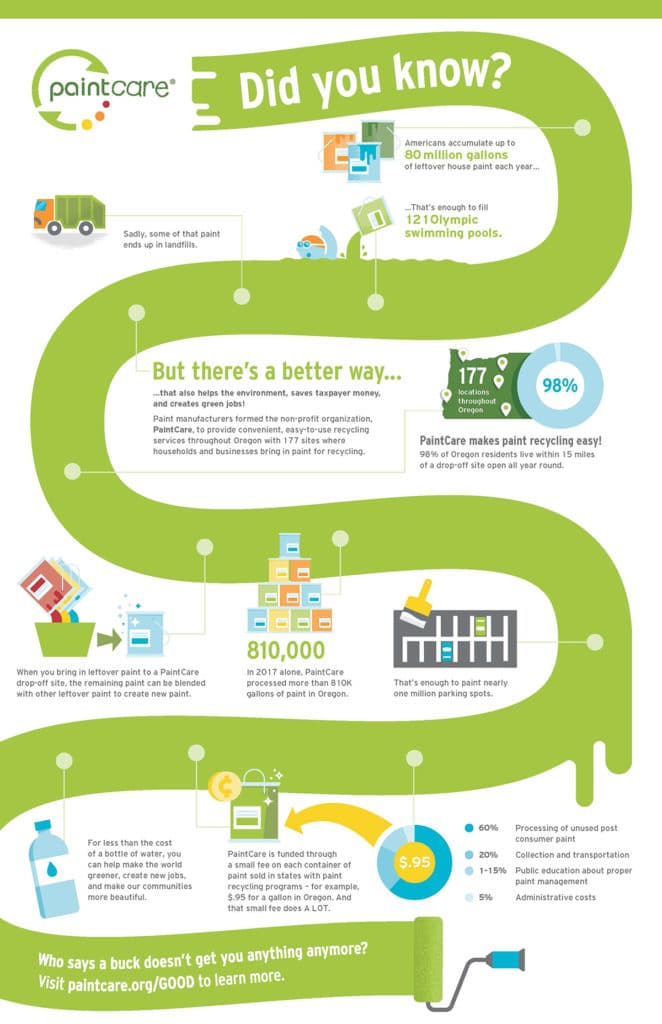 For a list of products that can be recycled at drop-off locations, visit our "Products We Accept" page.  To find the drop-off location nearest you, visit our site locator tool.