PaintCare Inc.
PaintCare Inc. is a non-profit 501(c)(3) organization established to represent paint manufacturers (paint producers) to plan and operate paint stewardship programs in the United States in those states that pass paint stewardship laws.
PaintCare was created by the American Coatings Association, a membership-based trade association of the paint manufacturing industry. Working with state and local government stakeholders, ACA passed the first paint stewardship law in the United States in Oregon in 2009. This legislation resulted in a pilot program for an industry-led program to manage postconsumer (leftover) paint.
Since then, seven more states and the District of Columbia have passed paint stewardship laws similar to the one in Oregon, and the program in Oregon is no longer a pilot program; legislation passed in 2013 made the Oregon pilot program into a permanent one.
PaintCare has programs in California, Colorado, Connecticut, Maine, Minnesota, Oregon, Rhode Island, and Vermont and is planning a program for the District of Columbia. We expect similar legislation to be introduced in several other states in the next few years.
Prior to PaintCare, the best options for households to recycle or dispose of unwanted paint were government-run household hazardous waste (HHW) facilities and special one-day "round-up" events with limited days, hours and locations. In states with PaintCare, many new paint drop-off locations are established. Most PaintCare locations are at paint retailers who volunteer to take back paint. These retailers take back paint during regular business hours making paint recycling and disposal much more convenient for the public.
In parts of the United States where PaintCare has programs and where people were previously instructed to dry out old latex paint and put it in the trash, we now encourage people to take it to a PaintCare drop-off site so we can sort it and recycle it. Postconsumer paint can be collected for reuse, recycling, energy recovery, or safe disposal, but doing so requires public awareness and a convenient and effective infrastructure that exceeds local government budgets and capacity in many parts of the country.
The paint manufacturing industry supported the laws passed in these eight states and will support additional legislation because these laws enable the paint industry to implement a collection program by providing a level playing field among manufacturers and retailers. These laws also provide a sustainable financing system and an anti-trust exemption for activities required to run a successful program.
The program is funded through fees on each container of architectural paint sold in states with paint stewardship programs. Budgets and fees are set on a state-by-state basis. So far these fees have been the same in each state with a program: 35 cents, 75 cents or $1.60 per container, depending on the container size.
American Coatings Association
The American Coatings Association (ACA) is a non-profit industry trade association advancing the needs of the paint and coatings industry through advocacy and programs that support environmental protection, product stewardship, health, safety, and the advancement of science and technology.
Product Stewardship Institute
The Product Stewardship Institute, Inc. (PSI) is a national nonprofit organization dedicated to reducing the health and environmental impacts of consumer products. Founded in 2000, PSI brings together key stakeholders with varying interests to develop product end-of-life solutions in a collaborative manner, with a focus on having manufacturers assume primary financial and managerial responsibility. With a robust membership base of 47 state governments and 250 local governments, as well as partnerships with over 90 companies, organizations, and non-U.S. governments, PSI advances both voluntary programs and legislation to promote industry-led product stewardship initiatives.
Contact Us
Staff
Administration, Legal, and Finance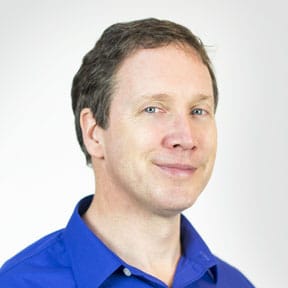 David Walsh
---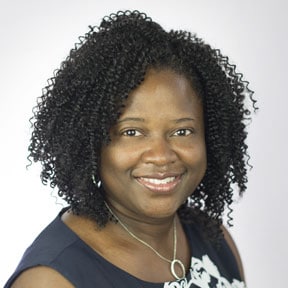 Taujuana Davis
---
---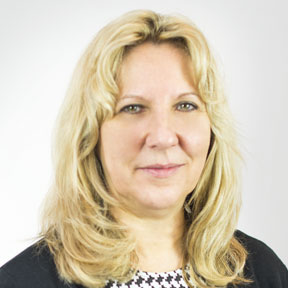 Carol Darrow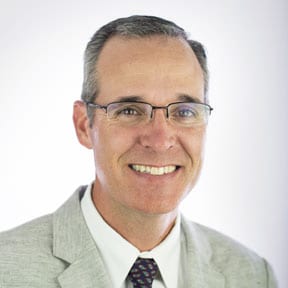 Fred Gabriel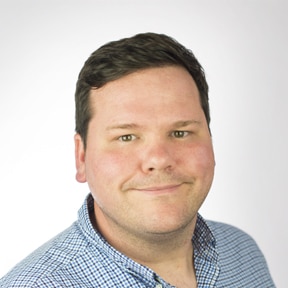 Jeremy Jones
---
---
Minnesota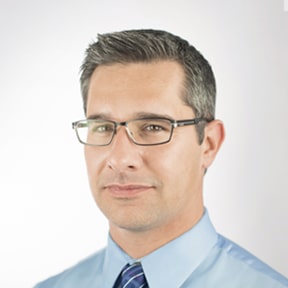 Steve Pincuspy
Oregon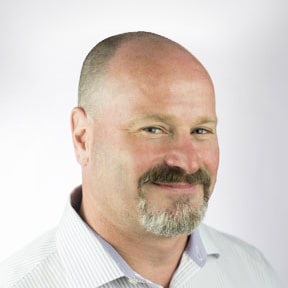 Roy Weedman
Where can I take my leftover paint?
In PaintCare States, there is probably a drop-off site near you. Use our Site Locator to find sites in your area. In other states, our locator will list your nearest local household hazardous waste program.
What are the fees?
PaintCare Fees are applied to the purchase price of paint in every PaintCare State. Currently, the fees are the same in all states and they are based on the size of the container as follows:
| | |
| --- | --- |
| $0.00 | Half pint or smaller |
| $0.35 | Larger than half pint to smaller than 1 gallon |
| $0.75 | 1 gallon |
| $1.60 | Larger than 1 gallon up to 5 gallons |
How are fees calculated ?
Fees are set to cover the cost of a fully operating program on a state-by-state basis. First, PaintCare estimates the total expenses to run the program in each state. Next, we estimate the annual paint sales in each state for each size container. Next we divide the estimated total expenses of the program by the number of containers to be sold in the state ─ taking into account each size container. Since PaintCare is a non-profit organization, the fees may be decreased in the future if they were set at a level higher than what is needed to cover expenses, or fees may be increased if they were set too low and do not cover expenses.
Does it cost me to take back paint?
No, there is no charge for dropping off your paint.
Do I get my fee back? Is it a deposit?
No, the fee is not a deposit. Fees are used entirely to cover the expenses of running the program and not given back as a deposit for the return of paint or empty paint cans.
Do all retailers take back paint?
No. Retailers who are serving as PaintCare drop-off sites are volunteers. Not all stores have enough storage space or staff to be drop-off sites. Typically, about twenty percent of paint retailers in any state participate. If you know of a store near you that would like to be a PaintCare drop-off site, ask the manager to contact PaintCare. We're always interested in adding more drop-off sites.
What happens to the paint?
The paint you drop off is packed into larger containers (boxes or drums) by the staff at the drop-off sites. One of PaintCare's hauling companies picks up the paint and takes it to their facility for sorting by type. PaintCare manages the paint according to a policy of "highest, best use." Our goal is to recycle as much as possible. If the paint is not recyclable into new paint, we find the next best use for it.
Latex paint and other water-based products are separated from oil-based paint and other solvent-based products. Most of the oil-based paint is then taken to a cement plant where it is blended into a fuel and burned to recover the energy value. Most of the better latex paint (paint that is not rusty, molding or spoiled) is sent to recycling companies and reprocessed into new paint in standard pre-tinted colors. Some latex paint is used to make other products or used for biodegradation projects at landfills. Very little paint is sent to a landfill (about 1-4%).
Overall about 1-2% of the paint we receive is simply reused. Some paint is nearly new and in excellent condition and is given away "as is" at some household hazardous waste programs that partner with PaintCare and have reuse programs or "swap shops." Non-profit ReStores (such as those operated by Habitat for Humanity) that serve as PaintCare drop-off sites also screen out some of the usable paint and sell it in their store.
For Press Inquiries
Contact Paul Fresina at pfresina@paint.org or (415) 606-3211.
---
Video Contest
---
Television Spots
---
PSAs
---
Training Videos
---
---
Public Radio Spots
VPR – Vermont Public Radio
Update Required
To play the media you will need to either update your browser to a recent version or update your Flash plugin.
KPBS – San Diego Public Radio
Update Required
To play the media you will need to either update your browser to a recent version or update your Flash plugin.
KPCC – Southern California Public Radio
Update Required
To play the media you will need to either update your browser to a recent version or update your Flash plugin.
---
Newspaper
The following are examples of newspaper advertisements that have appeared in all PaintCare states:
---
Digital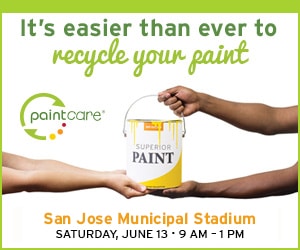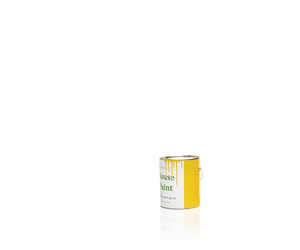 ---
Billboards
The following billboards have appeared in California, Connecticut, and Oregon.
Positions Available
The PaintCare team is working hard to make recycling paint easy. We are looking for talented individuals to be part of our enthusiastic team in advancing effective paint recycling in states that have adopted paint stewardship laws. We are currently recruiting for the following positions:
No positions are available at this time.
Please check back regularly, as we frequently post new jobs.
Press Coverage
Here are a few news stories about PaintCare:
2015
2014
2013