Youth Outreach
PaintCare believes that paint stewardship is for all ages. The following resources are for educators (teachers, camp counselors, scout leaders, extracurricular groups) and family members to use as tools for learning about paint stewardship.
Youth Outreach Resources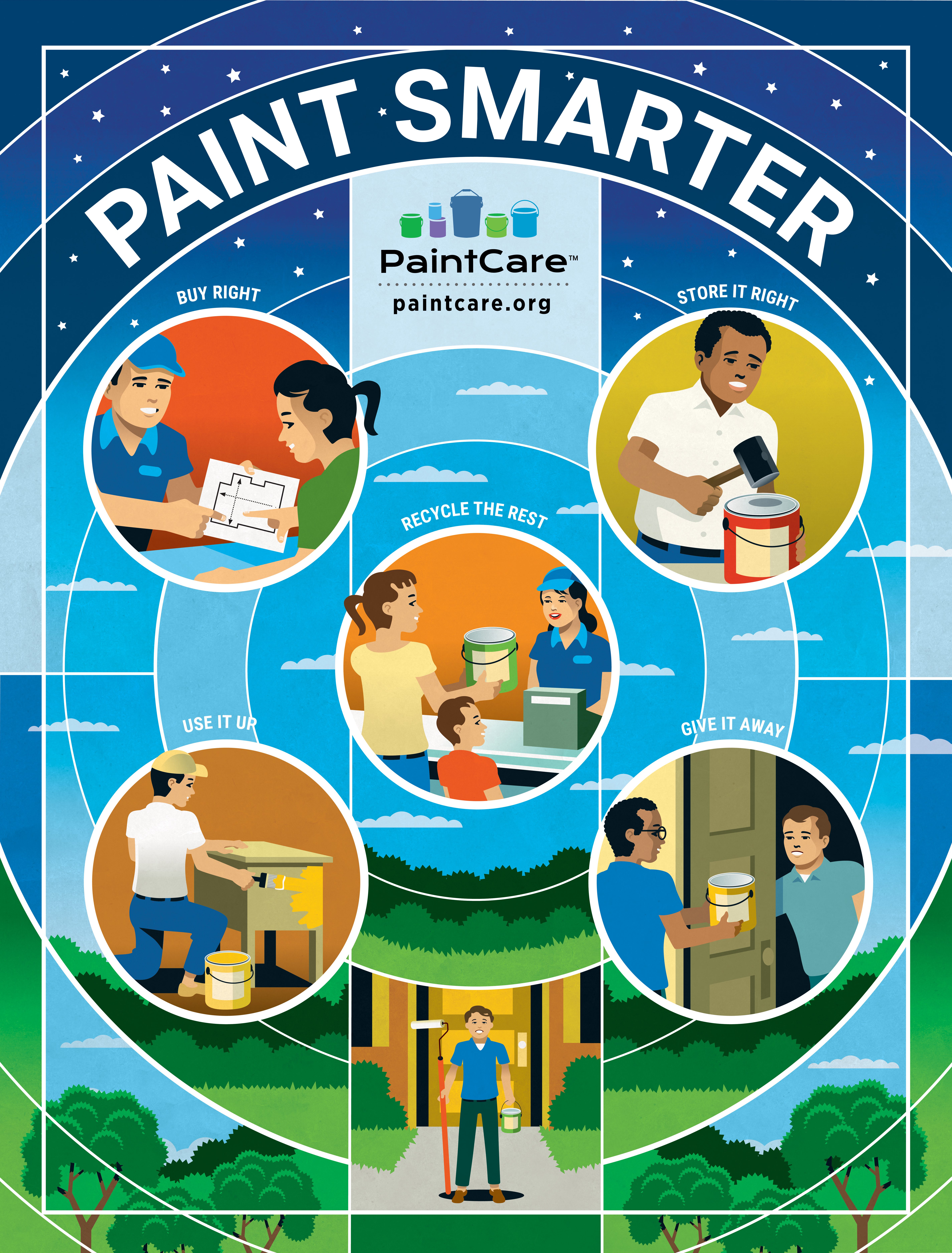 Educational Poster Series
PaintCare developed a series of public education posters with the help of illustrator duo Peter and Maria Hoey. The posters are available for distribution to schools and others who promote paint stewardship.
Quinn's Wastebusting Tips Video
Paint Recycling: It's Easy Video
Reciclar Pintura Es Bueno Video
Reciclar Pintura es Fácil Video