New Home
Whether you are helping someone buy a new home or sell an old one, now you can help clients learn what do with leftover house paint, stain, and varnish: recycle it with PaintCare!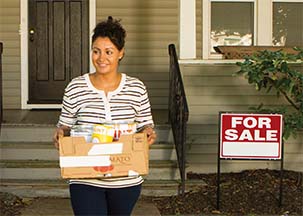 Do the people buying your house want your old paint? Probably not. But we do!
While getting your property ready to sell, you probably found some old paint. Unless you know somebody will use it up, now's the time to recycle it. PaintCare makes it easy and convenient by providing nearby drop-off sites at paint and hardware stores.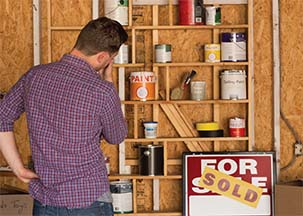 Do you want to keep the old paint the sellers left behind? Probably not. But we do!
The sellers thought you would use it for touchups. Now's the time to recycle the leftover paint you don't plan on using up to keep it out of the landfill. PaintCare and put the paint to a good use instead.