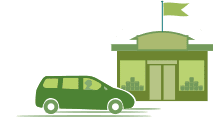 Please contact all PaintCare drop-off sites to confirm their hours and availability before dropping off paint. For all non-PaintCare states, check the location's website or call to confirm HHW events and facilities have not been cancelled, closed, or postponed.
If you can't find a paint recycling location using our site locator tool, please try our other locator tool here.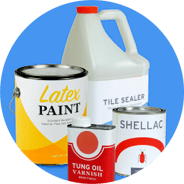 Products We Accept
All PaintCare sites accept up to 5 gallons per visit (some take more). Please call ahead to confirm business hours and ask if they can accept the type and amount of paint you would like to recycle. Sites do not accept aerosols (spray cans), leaking, unlabeled, or empty containers.
About the Site Locator
In PaintCare states (those with paint stewardship programs) the PaintCare site locator lists all of the retailers and household hazardous waste facilities who have partnered with PaintCare to accept leftover paint from the public.
The site locator can help the general public in other states too, and includes a comprehensive listing of locations throughout the United States that accept leftover paint from the public.
If you have technical difficulties with the site locator, please try refreshing your browser or email your zip code to Paul Fresina at .
Submit an Update
If your organization accepts paint from households and/or businesses, contact us and we will be happy to add your information. Please email Carol Darrow at  or call (855) PAINT09 to update any information about your organization or facility.